Upcoming Wellbeing Events in Norfolk and Waveney
There are a series of Wellbeing Walks and Community Social events scheduled for the next few weeks, delivered by the Norfolk and Waveney Wellbeing service.
Wellbeing Walks are a great way to get out and get active while connecting with others. It is a great opportunity to socialise and meet new people, with everyone from casual walkers to seasoned ramblers welcome! The events are open to anyone aged 16+ and no booking is required, unless indicated.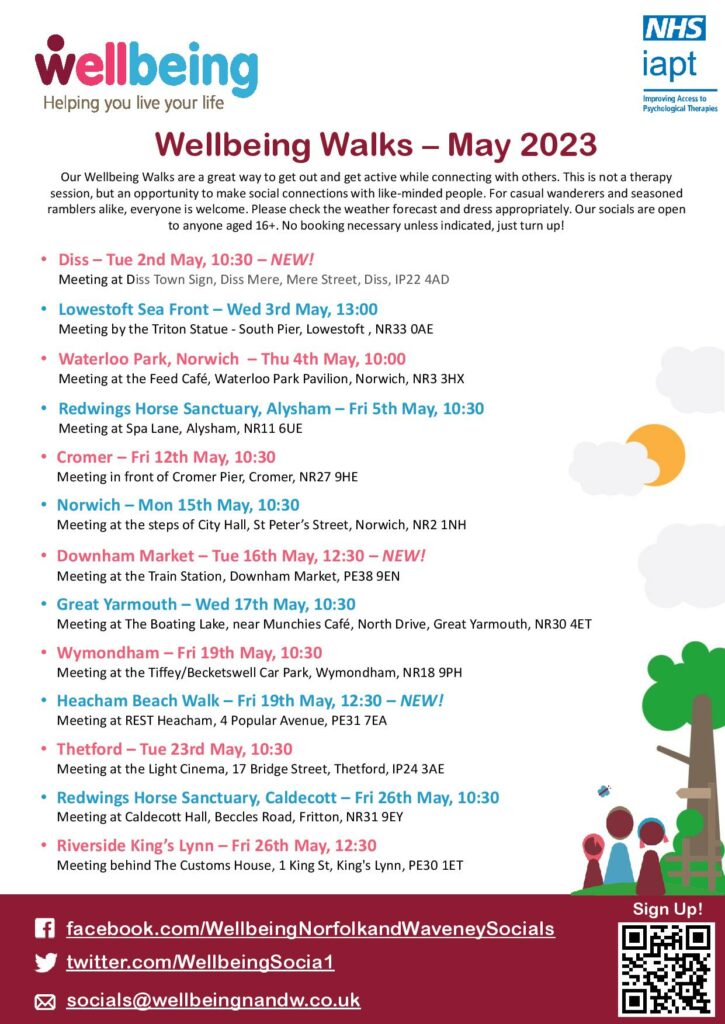 There are also a variety of different Community Social events scheduled across the county. Please see the information posters for details of the events and how to sign up, if you are interested.