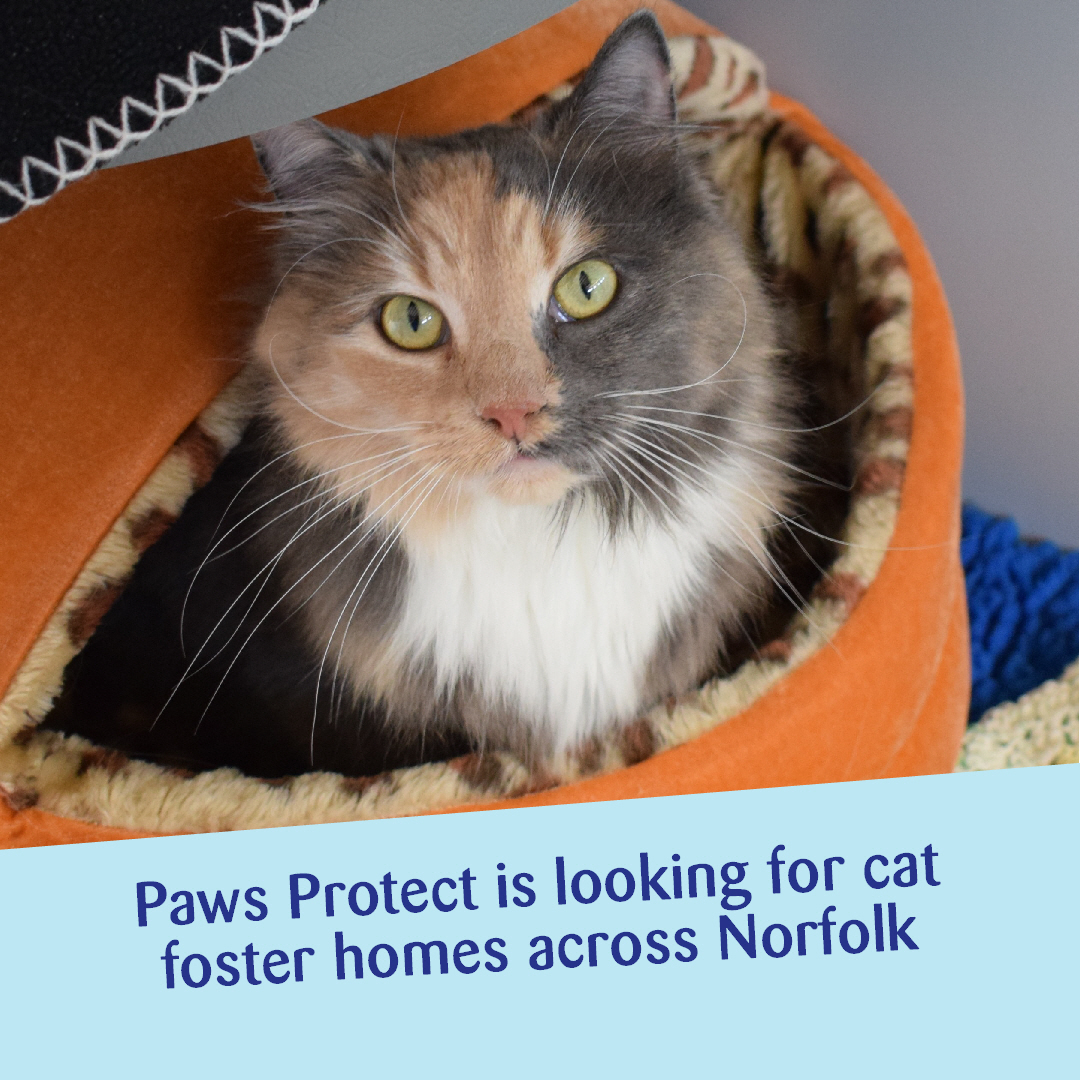 Paws Protect Scheme Rolled Out In Norfolk
Cats Protection are rolling out their Paws Protect scheme in East Anglia and are looking for people to support their work! Paws Protect is a vital service for those who are looking to escape domestic abuse but are not prepared to leave their cats behind. The scheme allows survivors to receive the support they need, whilst knowing that their cat is being looked after until they are able to be reunited.
Cats Protection give full support to the all volunteers and also ensure that all expenses are paid for, with placements typically lasting between 5-8 months. You can find out more about Paws Protect and how to become a foster carer on their website or via the poster below.